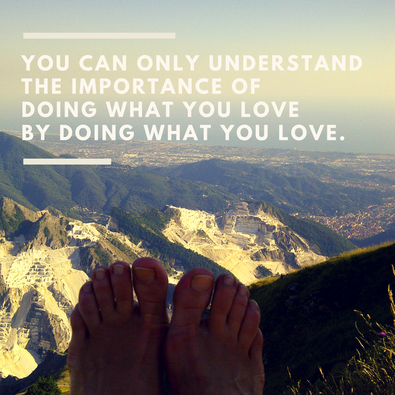 It is not a secret that we should all go for what our heart tell us, but it is not always easy and sometimes it takes a personal situation to make us understand the full meaning of these kinds of teachings. So, I will share with you the story that caused me to have this statement sink in:
A while ago, I had a date with a man who had contacted me on an online dating platform (which is, of course, worth another story in and of itself :-)). Prior to the date, he had called and asked me question after question for about one hour. I felt like being interrogated. Even though I was wondering why I was answering him at all, I was intrigued and agreed to see him. Our date was magic. We got along instantly, we found out we were born on the same day – imagine that! I sang for him. He was enchanted – no pun intended – I was charmed, and we spent the last 1.5 hours of the date kissing. Pure bliss.
I was not to meet him again.
It all began with that Thursday on which we wanted to have our second date. I had had a rather stressful week until then and I had forgotten I had actually planned to meet a couple of people for dancing Salsa in a park that very Thursday. I needed this: Nice people in a park, music and drinks, relaxing and dancing. I explained to my date that it was quite important for me to go there and asked him to come along. He refused categorically. I proposed to see him before going to the park. He refused. He wanted to see me in the evening. I made sure to point out I also wanted to see him, but well, it was important for me to unwind and dancing is a big part of me. We both were stubborn. In any case, I really had trouble deciding. The first date had been so great. At the same time, something was telling me to listen to my inner voice that led me to the park. I asked my inner self truly and honestly whether I should go dancing or meet him. It said dancing. Yet, it was not an easy decision. I am very sensual and the kisses… I almost went to his place to surprise him. (I also really hate disappointing people – and I am terribly afraid of rejection, which – surprise – I was about to face afterwards.)
Then I remembered: SELF-LOVE. BE TRUE TO YOURSELF. Trust that you know what is better for yourself.
And, quite frankly: I  decided it was too early to compromise something I really love doing for a man I had met only once in life. Plus:
ONLY WHEN YOU LOVE YOURSELF ENOUGH TO DO WHAT YOU LOVE DOING,

WILL YOU BE ABLE TO ACCEPT AND LOVE ANOTHER PERSON FULLY.

 
I thought of him, naturally, and texted him to say it was a pity he hadn't come with. He replied promptly we must have different priorities.
In the end, I had a great evening. Lovely company, super relaxing. The connection created by dance and Latin American rhythms is very special. I would go as far as to say that it is healing. I went home with a big smile on my face. While I had not been sure before, I now felt the joy of having decided for self-love instead of compromise. I felt amazing. I had not let myself down.
That is when the reality of this truth started manifesting in my head.

Seek to always – ALWAYS – listen to your inner voice that whispers desires, quietly but clearly. Pay attention and attend to them. I promise you will be rewarded for it!
Back to the story: After some more exchanges with this man, I learned what a good decision it had been to go to the park. He turned out to be very vain, easily offended and quick to blame me for not caring enough and not being grown-up enough to give up my hobbies to get to know him (he really said that).
Now:
If it is not grown-up to know what you love and do what you love
– relationship or no relationship – then what is?
There is someone out there who can take all of you, with all that you love, all that you fear, all that you feel. If it's not the one, it's not the one.
Namasté
Friederike